Eastern Gateway Community College is a public, two-year community college located in Steubenville, Ohio with a branch campus located in Youngstown, Ohio. The College has an active online offering of courses.
As of 15th Day Fall 2021:
Full Time Faculty: 75
Part Time (Adjunct) Faculty: 1,697
Total Faculty: 1,772
Total Administration and Full/Part Time Staff: 237
Student to Faculty Ratio: 34.29
***Student to Faculty Ratios do not include Non-Degree/Non-Certificate Seeking Students or College Credit Plus Students
Summer 2021 Final:
Student to Faculty Ratio:  18.08
Spring 2021 Final:
Student to Faculty Ratio:  45.24
Eastern Gateway Community College is accredited – on probation by the Higher Learning Commission (HLC). The probation status began on November 4, 2021 and will be revisited by the HLC in 2023.
This time gives Eastern Gateway time to work in coordination with HLC to comply with Assumed Practices, Criteria for Accreditation, Core Components, federal compliance and other regulations.
The Eastern Gateway Community College Public Safety department publishes a report that discloses relevant information about campus security policies and crime statistics can be found at: https://egcc.edu/campus-security.
Student Demographics of Enrollment
As of the 15th Day Fall 2021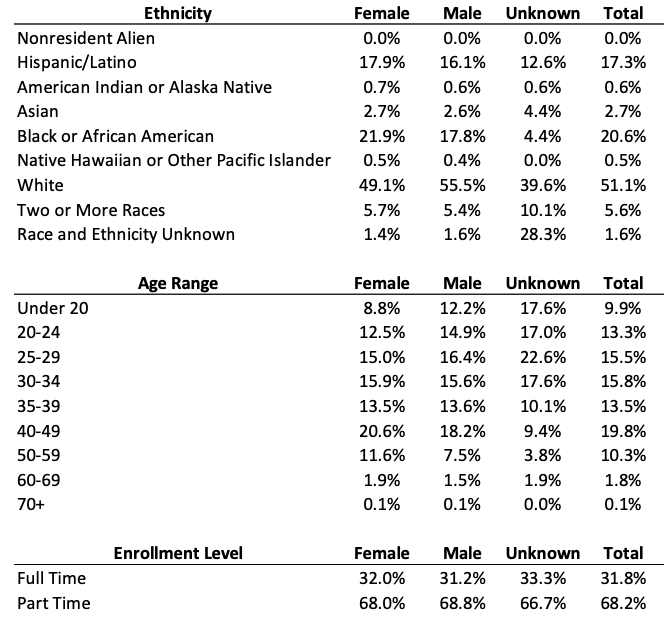 The Student Right-To-Know Act amends the Higher Education Act of 1965 (HEA) to require all institutions of higher education participating in any program under HEA title IV (Student Assistance) to disclose the completion or graduation rate of certificate- or degree-seeking, full-time students entering those institutions. Sets forth formulas for determining such rates. Allows institutions to exclude from such rates students who leave school to serve in the armed services, on official church missions, or with a recognized Federal foreign aid service.
Eastern Gateway Community College is pleased to provide the following information regarding our institution's graduation/completion rates and transfer rates. The graduation/completion rates reflect the status for the most recent cohort of full-time, first-time students who have had an opportunity to graduate within 150% or normal completion time. Additional information may be obtained from the National Center for Educational Statistics' website at http://nces.ed.gov/collegenavigator/ or directly from the Integrated Postsecondary Education Data System at https://nces.ed.gov/ipeds/use-the-data.
2017 First-Time, Full-Time Cohort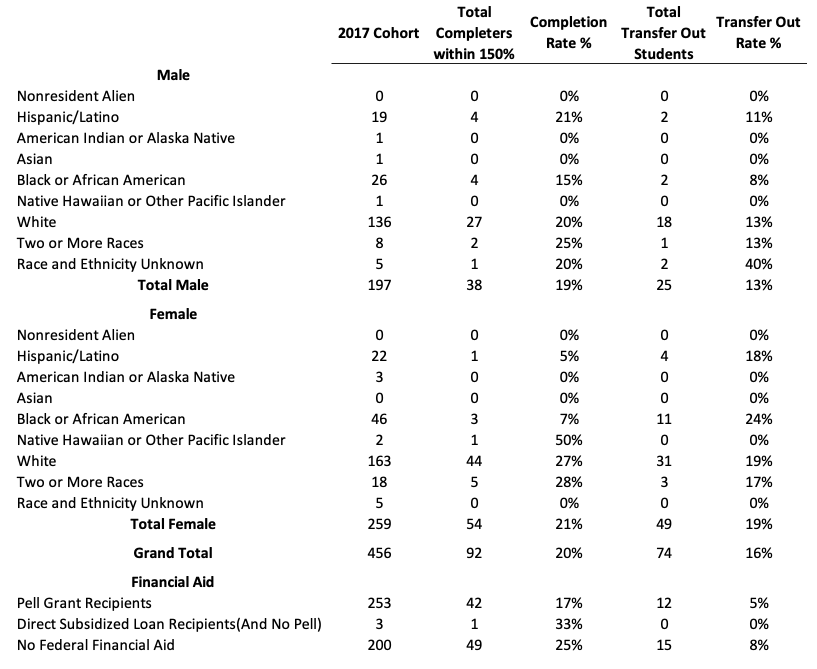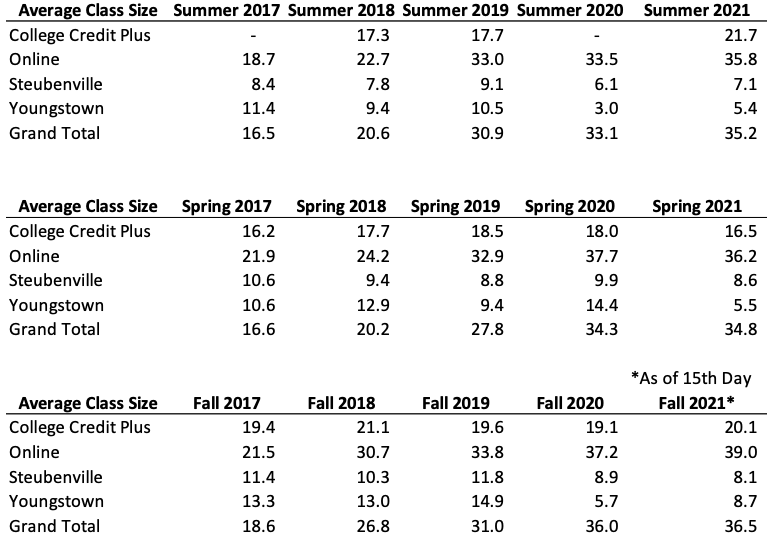 Total Degrees/Certificates
Completion Rate and Attrition Rates
Retention
&

Persistence Rates
Summer 2021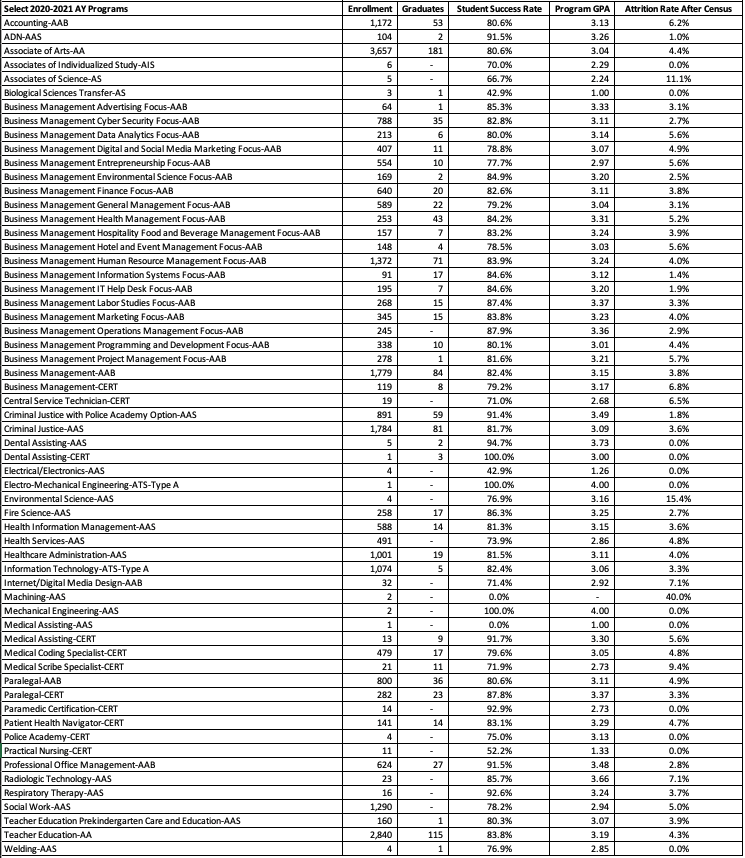 The Net Price Calculator is a tool designed to help students estimate what it may cost to attend Eastern Gateway Community College. This broad estimate is based on the cost of attendance and the financial aid that was provided to full-time, first-time degree/certificate seeking undergraduate students in 2019-2020. Actual net price can vary significantly based on student eligibility and does not represent an actual award. Submission of the FAFSA is the only way to obtain a true and accurate determination of eligibility. Estimates apply to full-time, first-time degree/certificate-seeking undergraduate students. Visit the Net Price Calculator website.