From this page you can find help, information and resources on the following topics:
---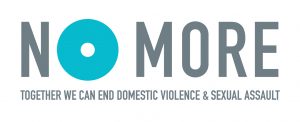 ---
My name is Trista Goss, a Licensed Social Worker and a Behavioral Health Community Counselor from COMPASS Family and Community Services. I am now available at EGCC full time for students at the Youngstown Campus and those enrolled in the EGCC online program. I'm available to conduct brief intervention with students who are feeling stressed, overwhelmed, or struggling with symptoms of mental illness. I can assist them by helping them identify, develop, and utilize positive coping strategies to deal with these symptoms, stress and difficult emotions. I can also help students locate additional community resources in their area, including linkage to providers of mental health treatment.
DUE TO THE COVID-19 Virus and EGCC Campus turning to online classes to increase social distancing, I will only be available in my office on the Youngstown campus (B104) for face-to-face sessions by appointment only. I will be available Monday through Friday 8:00 am to 4:30 pm via email and phone.
*My schedule is subject to change to meet the needs of the students*
If a face-to-face session is not needed, services/sessions can be held via email correspondence, phone conference or video conference (whichever method you may prefer).
If you would like to utilize this free service, please contact me to schedule an appointment.
I am available by email at [email protected] or by phone at (330) 718-1268 during office hours. If you contact me after office hours, I will respond to you at my earliest convenience.
If you are experiencing an emergency, please call 911 or go to the nearest emergency department.
---
Warning Signs and Potential Symptoms of Mental Health Problems:
Feeling excessively sad or down
Confused thinking or trouble concentrating
Excessive worry, fear, or guilt
Mood changes (dramatic shift of emotions, i.e. extreme mood swings)
Withdrawal from social activities and loss of interest in activities
Trouble focusing on daily tasks such as schoolwork
Feeling disconnected from reality or oneself
Abusing drugs and/or alcohol
Drastic change in behavior, personality, or sleeping habits
Thoughts of suicide, wanting to die, or harming oneself
Intrusive or recurrent memories or thoughts about a traumatic event
If you are struggling with any of the above, or just need support, do not hesitate to contact me.
Thank you,
Trista Goss, LSW
Onsite Behavioral Health Community Counselor
EGCC Youngstown Campus and Online Program
Email: [email protected]
Direct Line: (330) 718-1268