TRIO SSS has been at EGCC since 2005 supporting students and hundreds of them have gone on to 4-year institutions and/or graduated with Associate Degrees. SSS participants are twice as likely to graduate as their peers and maintain an average of GPA of 3.0 or higher.
TRIO Student Support Services (TRIO SSS) is committed to the successful completion of a degree or certificate program, and/or transfer opportunity to a 4-year college or university for all if its students. Providing quality experiences, services and support of eligible underrepresented populations.
To improve financial literacy and academic performance
To increase retention and graduation rates
To provide leadership opportunities and access to a variety of experiences
To support personal well-being
Income Eligibility
First-Generation College Student
Documented Disability
Note: Current EGCC students in good academic standing seeking a degree, certificate OR transfer to 4-year college or university.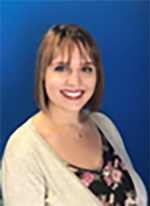 Brittany Crosio
Academic Counselor/Program Coordinator
I'm honored to be a part of the TRIO SSS program on the Youngstown Campus. I hail from Warren, but recently relocated from Orlando, Florida where I spent time as an academic advisor. I graduated from Ohio University with a Bachelor's degree in French. When I'm not cheering on my Bobcats or getting to know my students, you can find me playing peek-a-boo with my son or researching my next travel destination. I am a passionate advocate for underrepresented student populations, which is why I love working with TRIO SSS students. I'm looking forward to hearing about all of your successes and struggles that we can navigate together.
---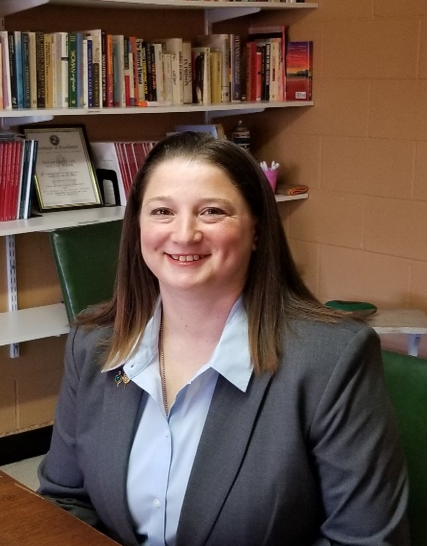 Stacy J. Boston, BSW
Academic Counselor/Program Coordinator
Not long ago, I was a TRIO SSS student at EGCC- Steubenville. I am extremely excited to return home to my TRIO SSS family. When I started my journey in academia, I was a non-traditional, first-generation college student; with absolutely no direction or money for school. I came to EGCC thinking "I'll just get a certification in something"; I never dreamed I'd be where I am today. I am now an alumnus of Bethany College, with a bachelor's degree in social work. I'm currently pursuing a Master's of Science in Social Administration from Case Western Reserve University. When I came to EGCC I had no confidence and didn't feel I could finish or afford an education. SSS assisted me in overcoming all of my obstacles. Today, I get to help others overcome their obstacles.
In my free time, I volunteer with several community organizations. I enjoy working with families and individuals with substance use disorders, as well as Military Veterans and the LGBTQ community. When I'm not at school or volunteering, you will find me hanging out at sporting events, watching movies, reading, or with my furry, 4-legged daughter; Ms. Mavis the French bulldog.
I love to help others, I believe we help the most when we share our mistakes with others. We have the ability to spare others from pain when we are humble and honest. Upon completion of my master's program, I plan to work in mental health counseling, adjunct teaching, and working toward a doctorate degree.
---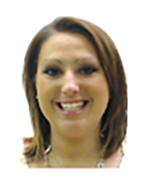 Dr. Carissa Henry
P.C.C.-S., Licensed Psychologist/Counselor
I used to sit right where you sit. I began my educational journey at EGCC (JCC) myself. EGCC and its instructors gave me a great foundation and encouraged me to further my education. After EGCC I transferred to Ohio University Eastern and earned my Bachelor's Degree. I then went on to earn a Master's Degree in Clinical Counseling, and put that degree to work today as the TRIO SSS licensed counselor. My job gives me the privilege to sit with students when they are anxious, stressed out, experiencing relationship problems or even just in need of motivation. I love what I do in helping students navigate life and ultimately transfer or earn a degree.
---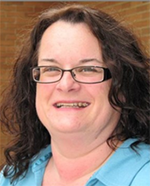 Marybeth Jones
Assistant Director for TRIO SSS
A long time ago I was a first generation student at West Liberty University (it was still WLSC back then) and I wish they had a TRIO SSS program then to help me find my way through college. I used to tell my friends that when I grew up I was going to teach a class in creative BS, and now some days that's just what I do when I make the students in Steubenville improve their vocabularies to come up with words to replace "hate", because it's a 4-letter word in my office. I get to help students learn what they want to do, help them figure out how to do it, and be there when they walk across the stage at commencement. In my free time, I go walking with my dog Rooney, listen to all kinds of music, read a ton of books, and I am hooked on shows like This is Us, Grey's Anatomy, and Law & Order: SVU.
---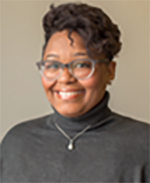 Tiffany Streeter
Director of TRIO SSS
Over 25 years ago, I was a non-traditional student with a full time job raising two small children. I remember too well the challenges of working (at times two jobs) while also commuting to Kent State University to earn my degree. I know first-hand the dedication and energy needed to drag yourself from one place to another. I love working for TRIO SSS in helping students balance the responsibilities of work, family and school. In my free time, I like to read, watch Netflix documentaries and spend quality time with my amazing granddaughter.
---