Incoming Transient Students
We welcome students from other institutions to earn credit with Eastern Gateway to transfer toward a degree at their home school! In order to become a Transient student with us simply follow the steps below.
Meet with your advisor, counselor, or other appropriate person at your college or university to determine the proper course work at EGCC and to ensure transferability for your degree requirements.
Complete the EGCC Application for Admission if you have never taken an EGCC credit class before.
Obtain transient student permission from your college or university. This is a formal authorization to enroll in another college and is verification that your home school accepts successfully completed course work. This permission is usually in a standard form or letter from an advisor or counselor.
Mail, fax or bring the completed form to:
Eastern Gateway Community College
Admissions Office
4000 Sunset Boulevard
Steubenville, OH 43952
Fax: (740) 266-2944
You will be contacted by EGCC to register once we receive and process the Transient Form.
IMPORTANT NOTE: You must request your EGCC official transcript be sent to your home institution after the course is completed.
If you have questions, please contact the Admissions Office, contacts are listed below.
Eastern Gateway Community College
Admissions Office
---
Steubenville Campus
4000 Sunset Boulevard
Steubenville, Ohio 43952
Phone: (800) 68-COLLEGE
Fax: (740) 266-2944
___
---
Youngstown Campus
101 E. Federal Plaza
Youngstown, Ohio 44503
Phone: (330) 480-0726 ext. 3100
Email: [email protected]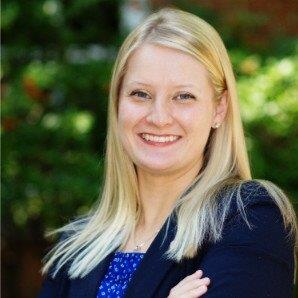 Jessica Valsi
Admissions Recruiter
Youngstown Campus
Email:
[email protected]
Phone:
(330) 480-0726, ext. 3103
Outgoing Transient Students
You must be a current EGCC student with a minimum 2.0 grade point average and in good financial standing at EGCC.
Complete the EGCC Transient Application form. If you are a financial aid seeking student complete the financial aid student Transient Form for financial aid students and if you are a non-financial aid seeking student complete the Transient Form for non-financial aid students.
If your application is approved, you can enroll at the other institution.
If you are unsure about the course you need to take at another institution, you can
make an appointment with the EGCC Transfer Coordinator.
You must provide an official transcript to be sent to EGCC upon completion of the
course in order to receive transfer credit at EGCC.
Career Counseling
If you are not sure what you are interested in, the Admissions Office offers career counseling. We can schedule your personal career counseling appointment and begin several assessments that will help us guide you in choosing a career match that best fits your interests, aptitudes, and skills.
Students may receive help deciding on a career to pursue by visiting the Admissions Office at our Jefferson County Campus in Steubenville or Valley Center in Youngstown.
Students may use the Learning How To Become website to search career paths; research education options, job details and salaries; and take the first step on your new journey to the career you desire.